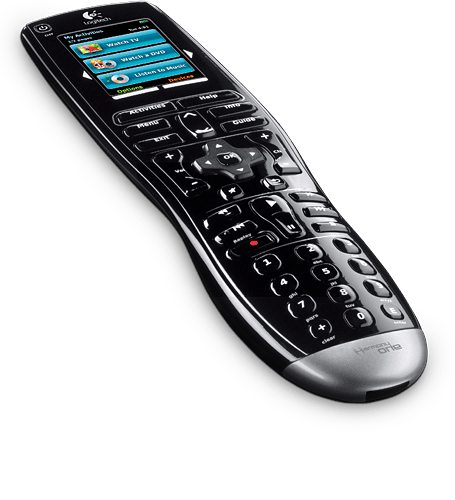 Best Buy has the Harmony® One Advanced Universal Remote (New) marked down from $199 to only $119 with free shipping!
I have seen refurbished ones for $99 but the new ones never go on sale.  This is the best price I have seen for a new Harmony One EVER so I doubt this will last long!
We have the Harmony One and it is amazing, I got lucky and got it for free through BzzAgent four years ago and we are still using it. It controls all of our electronics and just about everything else. It is touch-screen and rechargeable (yes, no more batteries). I know this is pricey but if you are looking for that amazing gift for hubby – this could be it! My hubby LOVES this thing!
Side Note: Logitech's customer support is amazing!!!  After 4 years of owning this remote the battery finally died. Hubby called Logitech and they sent us a new battery for free. They even emailed to follow up and make sure everything was fine.  Here's the crazy part, they offered a brand new remote as a replacement for free.  Ours worked fine and was already programmed so we just got the battery.  Yes, they stand behind their products!